CONQUER all

language barriers

We offer language services and expat expertise for companies and individuals
Companies
Does your business require communication with suppliers and partners abroad? Do you want to provide your expat employees with benefits that will make a real difference for them?
We're here to help – from assistance with calls, conferences, meetings and correspondence in multiple languages,
to in-house language and culture coaching.
expats
Thinking of starting a new life in France? Have you lived in France for a while, but still have trouble navigating through the bureaucracy and the culture? Tired of not being understood by the locals because your French is not good enough?
 We translate and accompany you where needed, assist with French bureaucracy, explain language and culture, and help you with a smooth transition.
French individuals
Do you need help before moving abroad, be it with logistics, paperwork or cultural advice? Do you ever experience frustration when trying to speak a foreign language? Have you been left feeling unsatisfied by the French educational system?
We are here to make language learning easy and fun, and to help you broaden your horizons. Contact us and discover why and how to conquer all obstacles!
We won't let you get lost in translation
Whether you are a French citizen eager to learn foreign languages, a French business owner dealing with foreign business contacts, or an individual planning your expat life in France: proper language skills make a real difference!
Our international team of expert-expats and translators-interpreters have lived and worked all over the world. We have knowledge of the subtleties of local culture and how important these are in succeeding in a foreign country – in your business as well as in settling into your new life abroad.
That's why we turned our experience into services, tailored to your specific needs. Whether you need translation services, a language and culture coach, or assistance with formalities and the French system: count on us to have you covered in French, English, Spanish, German, Dutch and basic Russian as well as basic Chinese.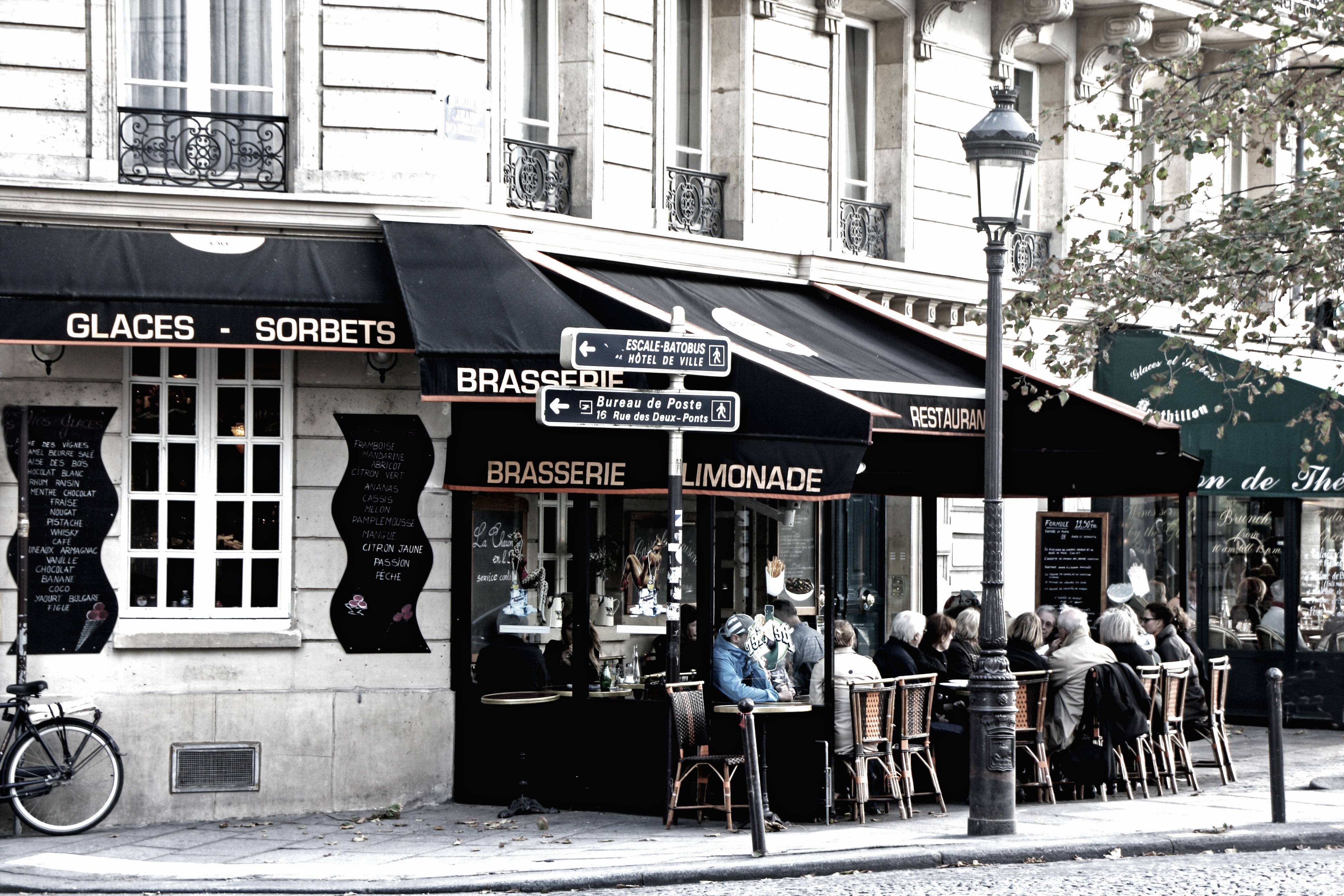 How it works
We offer consultation via Skype, email and phone.
If you need us to accompany or represent you in person, we cover mainly (but not exclusively) the following departments:
82 (Tarn-et-Garonne), 31 (Haute Garonne),  32 (Gers), 46 (Lot), 81 (Tarn), 33 (Gironde), 40 (Landes), 64 (Pyrenées Atlantiques), 65 (Hautes Pyrenées), 09 (Ariège), 12 (Aveyron), 15 (Cantal), 19 (Corrèze), 24 (Dordogne)
For services outside these Departments, we may still be able to assist you by telephone or internet.
Let's get in touch:
Email: contact@lingmost.com
Phone: (+33) (0)5 63 04 54 30
We're looking forward to meeting you!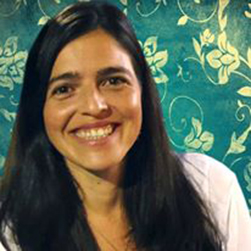 Juliana Barembuem
Project Manager

Born in Argentina, Juliana traveled the world before studying Linguistics and Phonetics in France and Conference interpretation and translation in Argentina, until she settled in the Toulouse region. Sworn interpreter in Spanish, translator, interpreter and language teacher. Completely fluent in Spanish, French and English, and able to converse in Russian, Chinese and Danish, she has a passion for languages, phonetics and psychology, apart from enjoying sewing. Enthusiastic and people-oriented, she takes care that you find your LingMost match and get all the support you need.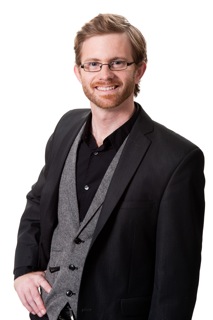 Neil Bradley
Consultant
Neil Bradley has a background in media and communications and has lived and worked in anglophone and francophone countries. A native English-speaker, he has working proficiency in French and valuable experience as a long-term expat. An editor and publisher by profession, Neil balances this with extensive gardening and DIY, all of which requires logistical and linguistic competency in a foreign culture.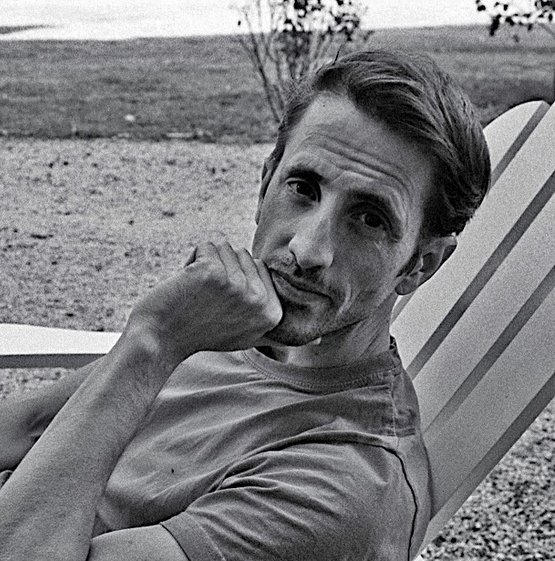 Joe Quinn
Consultant
Born and reared in Ireland, Joe traveled and worked in several European countries before gaining a Master's degree in European Business Studies and Spanish. Fluent in Spanish and with a working proficiency in French, he is a certified ISO:9001 Quality Control Auditor which provides him with specialized knowledge about the optimal running of any business. He currently lives in France where he serves as the President and Vice President of two non-profit organizations.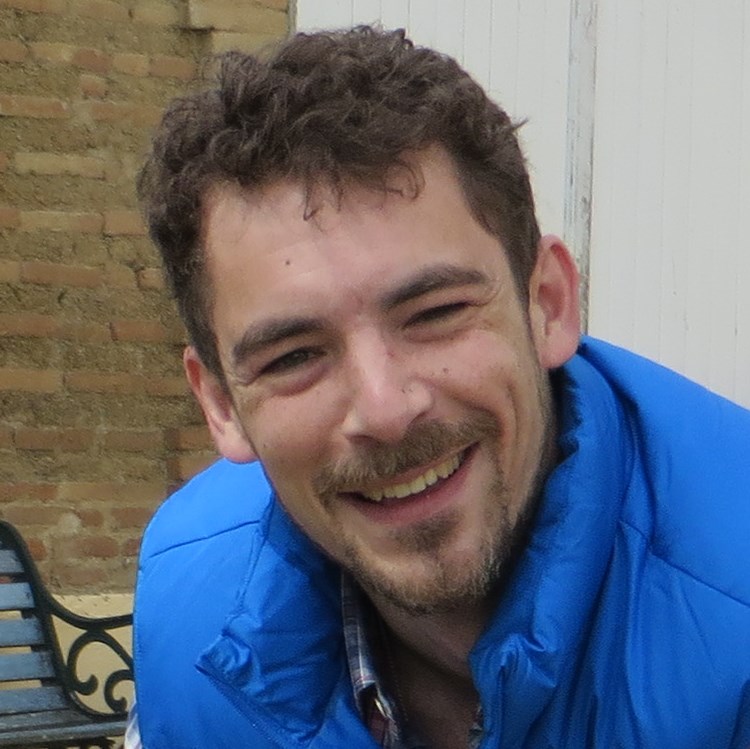 Scott Ogrin
CTO

Scott Ogrin is an electrical and computer engineer with over 20 years of experience in a variety of technical fields. A native English speaker, he has spent the second half of his life living in France. In addition to being a Director of the non-profit research group QFG, Inc., he spends a lot of time programming web apps, managing various servers, and eating the occasional French pastry. He also has a popular tech-oriented YouTube channel and blog, ScottiesTech.Info. He speaks fluent French and basic Spanish and Slovene.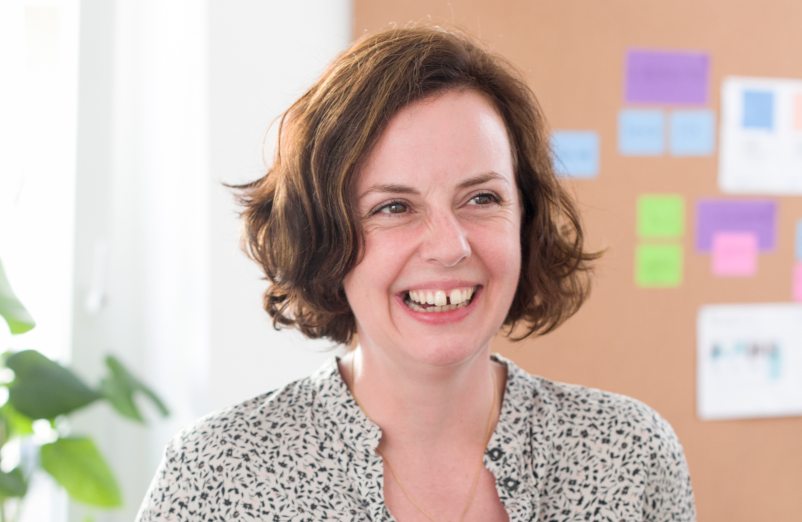 Maie-Brit Koch
Consultant (Partner)

Since spending her childhood summers on the French Atlantic coast, Maie-Brit has developed a love for the French language and cuisine. Having lived and studied in Berlin and Rennes, she knows about the pitfalls of German bureaucracy as well as the challenges you meet in France. The professional organisational developer and copywriter loves working with people and help them get their point across in German, English or French. In her spare time, she enjoys reading sci-fi novels and walking in the woods.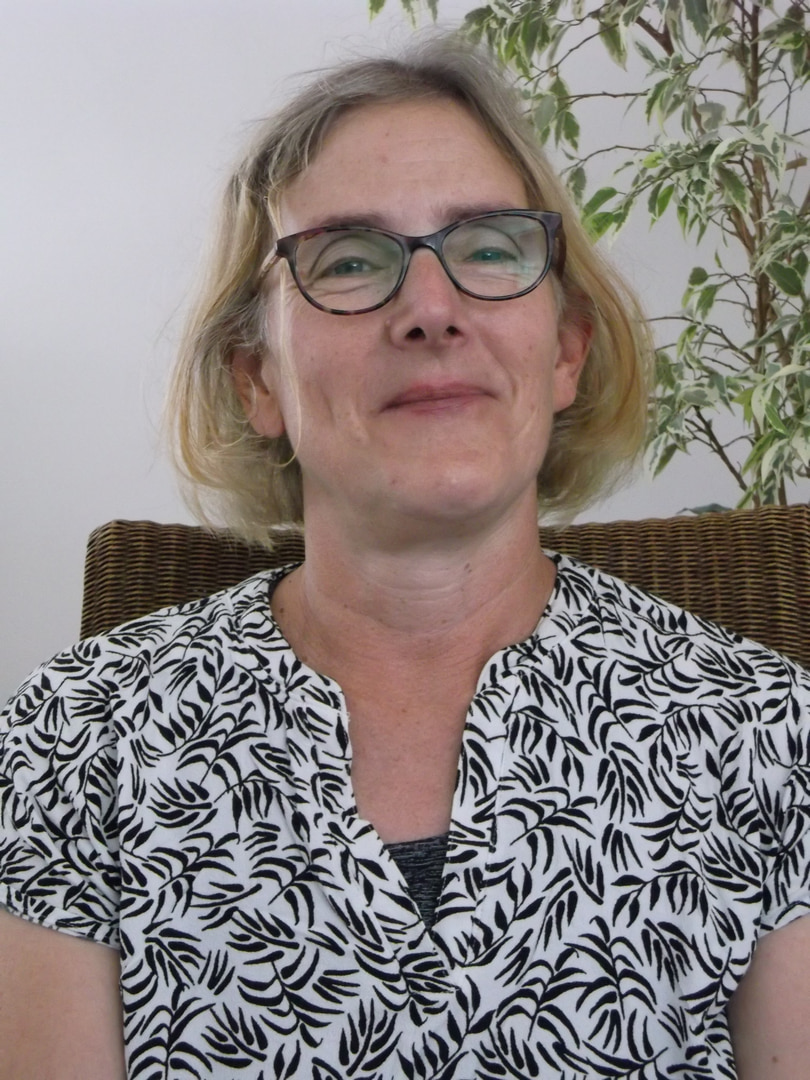 Soline Weidema
Consultant (Partner)

Hailing from the Netherlands Soline is fluent in Dutch, English and French, with a working proficiency in German. She taught French and German in the UK, lived in former French Africa and has visited France many times ever since she was a teenager. As a secretary she worked for various (international) companies and she had a lot of dealings with Dutch bureaucracy. She currently teaches French and English online, and Dutch to people new to the Netherlands. She also works as an editor and translator. She loves music, nature and chatting to people face-to-face.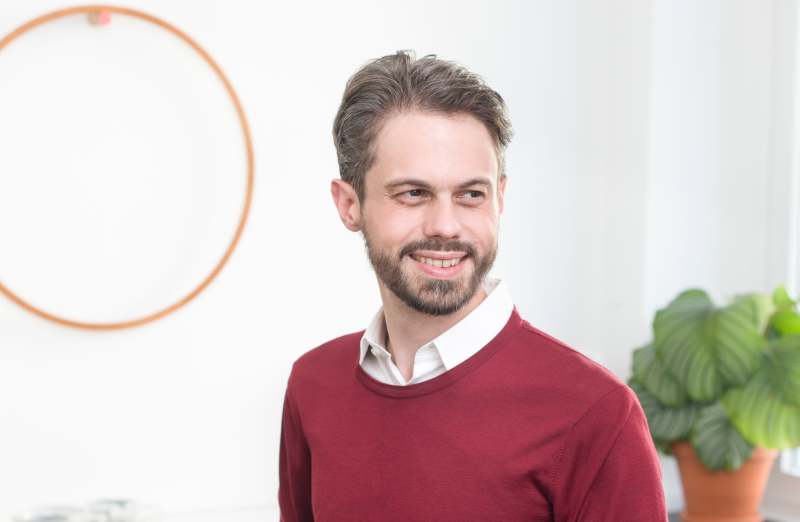 Lucien Koch
Consultant (Partner)

Having grown up in Germany with a French family background, Lucien knows the nuances of French language and culture, enabling him to put his communication expertise to good use when working on projects that cross borders. The professional communication consultant and copywriter has a knack for making complex content easily accessible in either German, French or English. In his spare time, he enjoys reading non-fiction and tinkering with nerdy tech projects.
s"I am a Canadian citizen living in France since 2013. After going through the lengthy and complicated process of buying a house, my wife and I soon realized how much hassle and ongoing paperwork was required in order to successfully navigate the intricacies of the French bureaucratic system.
We found the Lingmost team through their website and since then they have been invaluable in helping us through the often complex and difficult requirements of securing our residency permits by showing us how to fill out all the proper forms necessary for our Cartes des Séjour. Their individual and group expertise made the process of making online appointments and preparing the required documents easy, the icing on the cake was when Juliana accompanied us to the local Prefecture for our first appointment. And that was just the beginning!
The creative and hard-working team at LingMost not only helped us find a Notary to facilitate the purchase of our house, they also put us in touch with an accountant to correctly file our yearly taxes. The Lingmost team was there whenever we needed some documents translated or had questions about an official letter that arrived in our mailbox from the government.
Through Lingmost, we were put in touch with an insurance agent, advised on how to open a French bank account and given help with getting our French driving licenses. They  even found us a family doctor and dentist in a nearby town. On top of all this, my wife and I have been taking weekly French Language lessons with a certified LingMost instructor to help us improve our listening, comprehension and communication skills.
The friendly and helpful staff at LingMost can solve pretty much any problem a foreigner might experience while living in France. And the best part is that their prices are very reasonable, considering all the valuable services they provide. Whether I need some quick advice over the phone, a simple in-person consultation, or a real-time French-speaking representative to accompany me to an important appointment, Juliana and Lingmost have been with us every step of the way.
Thank you LingMost, we couldn't have done it without you!"
"It is a pleasure to write a review for LingMost, and I cannot say enough good things.  I am a psychologist of many years and an author, and Juliana translated my book (which I wrote in English) for me.  Because I am fluent in Spanish, I was able to read the translation, check for meaning, etc.  Not only is the Spanish translation of my book outstanding, I could see the attention to subtleties of meaning that this professional gives.  Not only does she know a lot of languages, but she has a kind of gift with them, understanding the technical and "heart" aspect of translation.  Her style and writing are also outstanding.  Juliana is an extremely well read person, and knows a great deal about almost any topic.  This wealth of information she brings with her as she translates or interprets, and I believe this contributes to her depth of understanding and ability.  If you need a translator or interpreter, with Juliana it will be done right, and you will know that what you really meant is being conveyed.  This is not the case with everyone.  Although Juliana had no obligation to teach me anything, I learned so very much from her during the translation.  I am quite fluent in Spanish as a second language, and she was always happy to answer questions and help me to learn more to gain a greater level of correctness and subtlety.  
 While Juliana's shining abilities are obvious once you begin to work with her, this is only the beginning with her.  She has an extremely high level of integrity, and is a kind, compassionate person who understands and respects.  To learn a language with a person this knowledgeable and this pleasant to spend time with is an amazing opportunity.  One would be most fortunate to learn a language with Juliana.  She knows the difficulties people have and why, and has infinite patience.  If you need an interpreter, she will understand clearly what you need her to know about the situation.  If you need services of translation, interpretation, or language learning, in addition to getting the very best, you will enjoy the interaction with this very talented and lovely person. One of her greatest pleasures is helping people. 
 I recommend LingMost so very highly.  There is none better.  Thanks Juliana and all the team at Lingmost!!"
We're looking forward to working with you
Don't hesitate to contact us